English
Sportfishing in Lake Stengårdshultasjöns Fishingarea!
The scenic area at the "Toppen av Gislaveds Kommun" consists of Stengårdshultasjön, Lillesjön and parts of Radan up-river and down-river the lakes. The area of the lake is approx. 580 acres including some streamy waters of  various kind.
Please read fhe new Rules about Sportfishing in this area!
On this web page you will for example find information of the different species and how to catch them.

News, where to buy fishing licenses, maps, prices, regulations, boat-hiring, boat ramp, parking lots etc are other type of information you will find here.
Should you have any questions or something you would like to convey to us, please use one of the links under the contact tab.
We care about this area and urge you as a visitor, to please take any litter or reuseable packaging back home!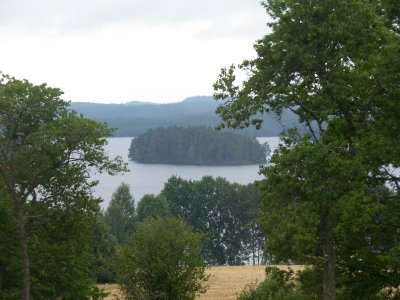 From the church in Stengårdshult you have a wonderful view over the lake.

Please find below links to web pages related to the nearby area etc
BUY FISHING LICENSE ON LINE:   Ifiske